Leakage Detection & Monitoring
Pipeline Rehabilitation
Pipeline Inspection & Condition Assessment
Leakage Detection & Monitoring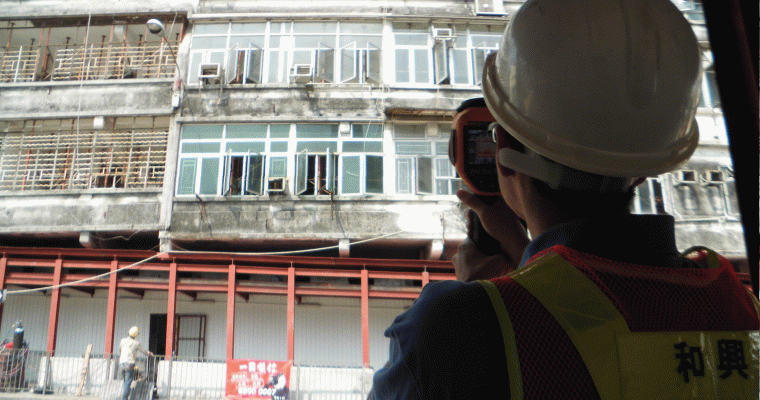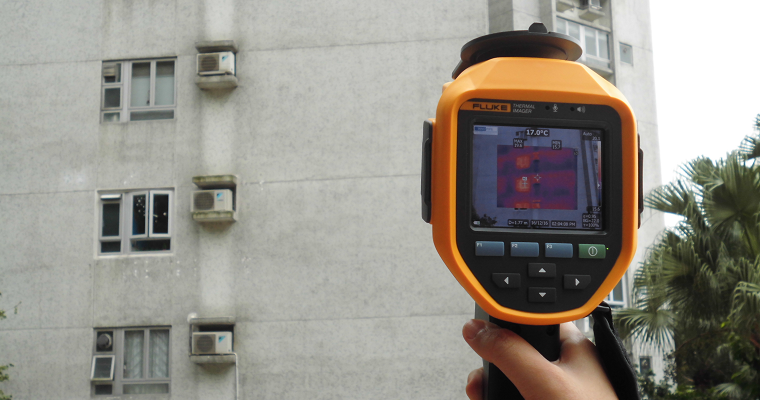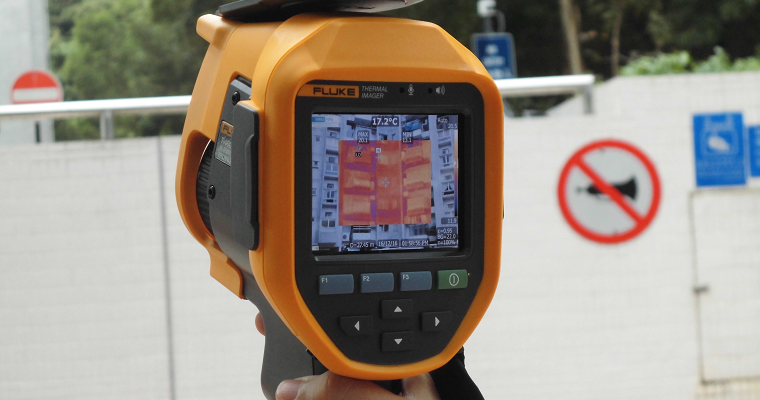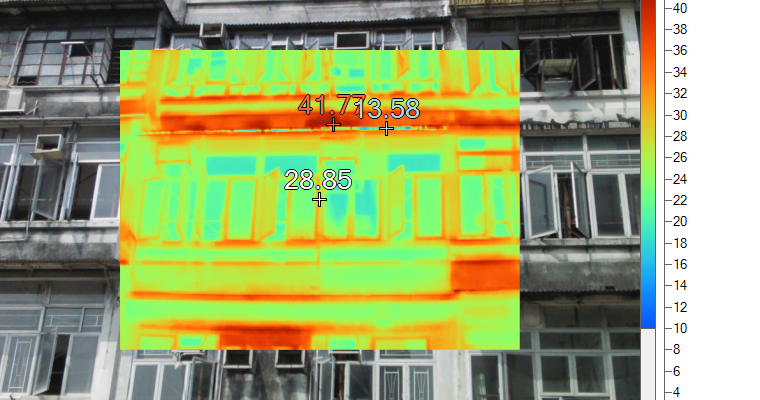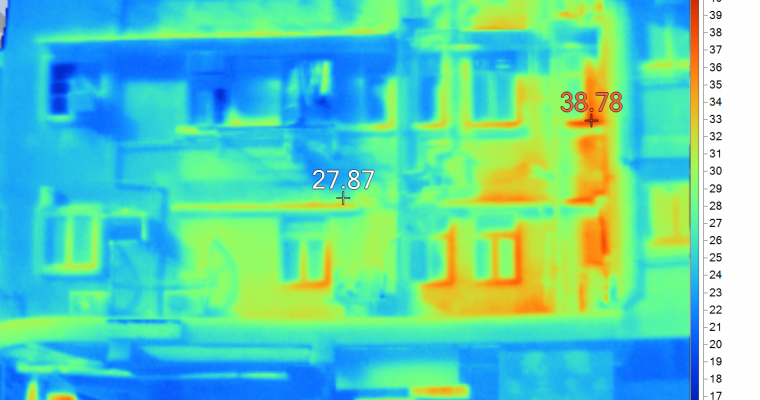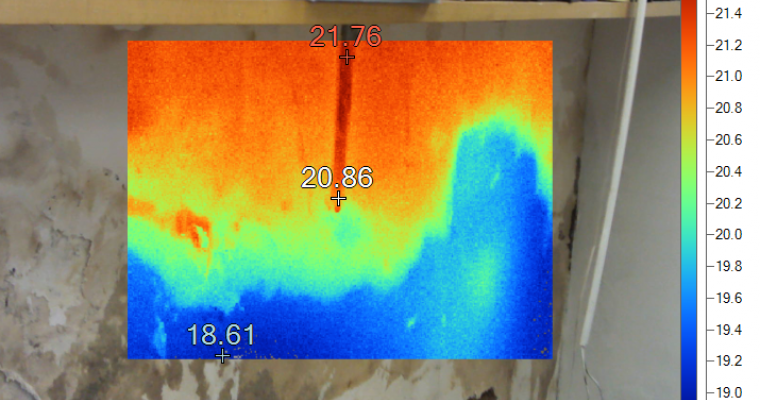 Ageing of buildings in Hong Kong with lack of proper care and maintenance poses potential threats to residents and the public. In order to minimize the risk of the building neglect to the public, maintenance and re-habitation of buildings become an inevitable topic to building owners. Innopipe introduces Infrared (IR) camera to suit the statutory requirements of Mandatory Building Inspection Scheme (MBIS) launched by the Buildings Department. Infrared thermography survey is the one of the most effective non-destructive methods to determine the external condition of aged buildings and the extent of defects. It measures surface temperatures of building envelope and compare the contrast of warm and cool areas, representing by light to dark images from the infrared thermography respectively. Innopipe provides the service of thermographic inspection of pipeline embedded in building walls for leak detection, and external wall delamination survey.
Why use Infrared Camera?
Infrared Camera provides an instant thermal performance and quantizes the thermal pattern of targeted object.
Services We can Provide...
1.1 Water Seepage in Building Wall
Water Seepage is one of the major reasons of common building defects which is caused by leakage in the embedded drainage pipe/ water supply pipes; deteriorated waterproofing of roof floor slab; or defective weather sealant in windows. While water penetrates through the concrete void from upper floor or adjacent wall, the surrounding condition will become relatively cool. Infrared camera can pick up these slight temperature differences and convert to thermal images in order to locate the problematic location.
1.2 Buried Pipeline Leak Detection Survey
Plumbing System is running through and buried in building wall. It is difficult to identify and to pinpoint exact location of leakage pipeline by visual inspection. IR is an accurate, quantized tool to locate the potential source of leak by comparing wet and dry layers.
1.3 External Wall Delamination Survey
Delamination occurs in reinforced concrete structures subject to reinforcement corrosion. Air voids trapped in delaminated area form cheap replica watches thermal insulated layers, which carry higher temperature.
Benefits of Infrared (IR) Camera:
Non-destructive Test
Potential source of leakage can be observed without open-up concrete cover using IR
Quick Analysis
IR can quick quantize thermal performance of the external wall.
Objective Track Record
Quantizing data of thermal performance with background environment and date in IR report can replica watches swiss be reviewed and compared after several decade.
Effective Cost
IR is non-destructive test which eliminate material waste cost and manpower for construction works.