Pipeline Rehabilitation
Pipeline Rehabilitation
Pipeline Inspection & Condition Assessment
Leakage Detection & Monitoring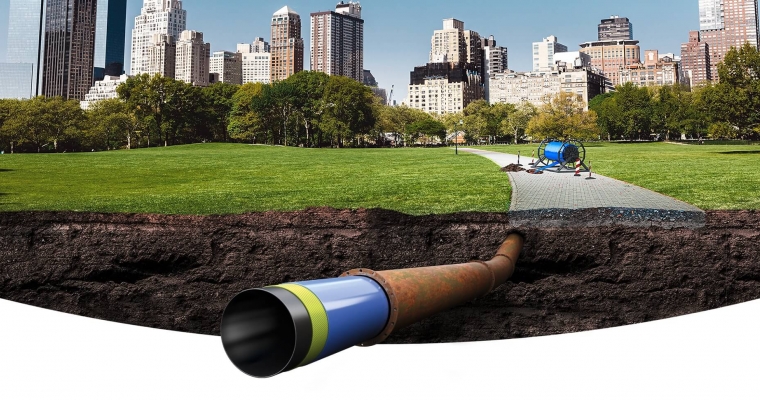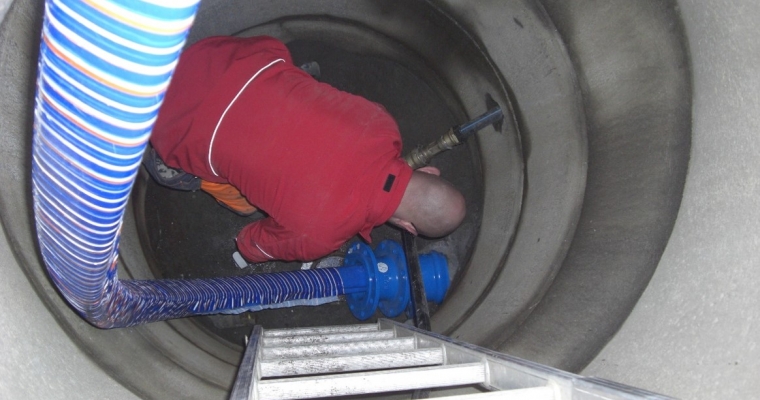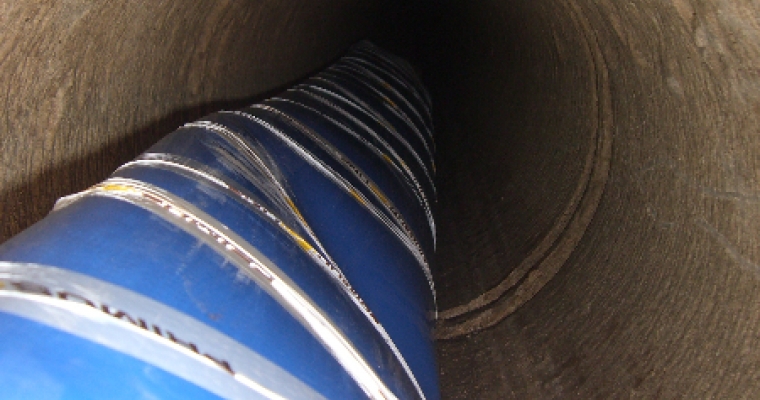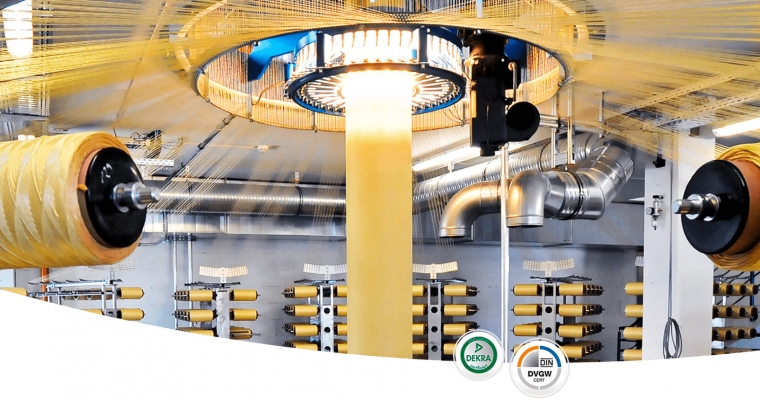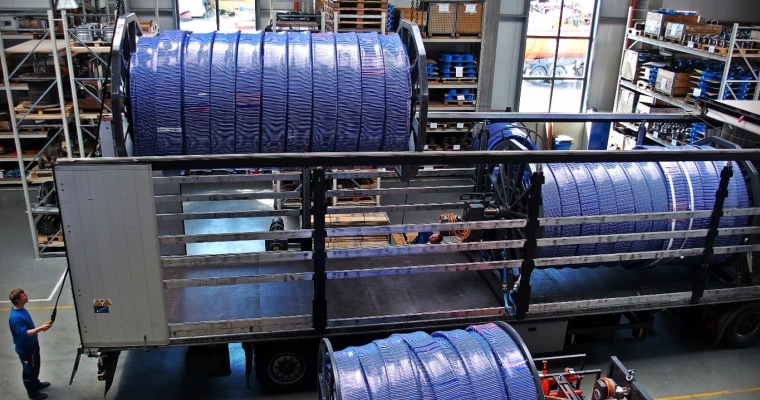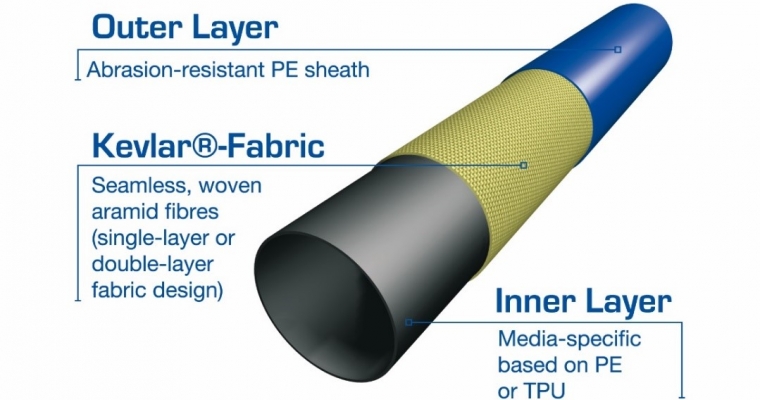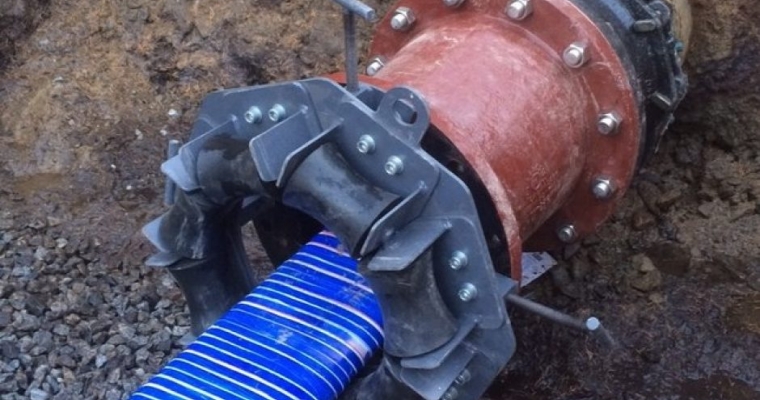 Primus Line® is a flexible sliplining solution for the trenchless rehabilitation of pressure pipes. The system consists of a flexible Kevlar® reinforced liner and specially developed end fittings. Primus Line® is not bonded to the host pipe and is self-supporting. An annulus remains between Primus Line® and the host pipe. Developed by experienced engineers, the system is suitable for different media as well as various application needs and has already proven itself in numerous projects.
Insights into the manufacture of Primus Line® and the installation of the flexible sliplining system are provided in the Primus Line image film.
1. Multi-layered Structure for a Maximum of Efficiency
Flexibility with extremely high material strength - mutually-opposing properties which Primus Line® unites thanks to its incomparable structure:
Its multi-layer structure, as well as the small wall-thickness, make Primus Line® the ideal system for the trenchless rehabilitation of pressure pipes: Stable and secure, with diverse areas of application and high levels of efficiency.
2. Bend Traversing Capability to 45°and High-Performance Connectors
Ailing lines present a lot of pipe rehab systems without current solutions. Not only the installation in existing line networks, but also existing bends and branches challenge most processes right to their limits.
On the other hand, Primus Line® is especially suitable for the rehabilitation of ageing pipelines with multiple of bends: As well as the simple installation in an existing line network, Primus Line® masters bends of up to 45° without any problems. In particular, the connection technology developed specially for the system enables a fast installation.
3. Applications
3.1 Water
Water is a valuable resource as a basis of life, which requires sustainable use and our protection. Primus Line® guarantees a loss-free and secure conveyance of even the most-sensitive media, such as drinking water, contaminated or polluted liquids. Simultaneously, the composite pipe protects the old pipe from the inside against abrasive particles in the water and against corrosion.
3.2 Gas
Gaseous media represent a special challenge to trenchless pipe rehabilitation. However, an inner layer made of permeation-reducing plastics and the seamless production of up to 4,500 metres of the Primus Liner have made it possible for gas pipelines to also be renovated with Primus Line®. A monitoring pipe with a fitted valve which is affixed to the old pipeline allows the system-specific annular space to be monitored after the renovation work.
3.3 Oil
The oil industry is facing new challenges as a result of damage to steel pipelines caused by internal corrosion. Possible leakages can cause significant environmental damage; they also mean increased costs or even loss of reputation for network operators. Primus Line® is suitable for the renovation of oil pipelines due to the medium-specific inner layer, and acts as a corrosion barrier between the rolex replica watches transported fluid and the host pipe.
3.4 Customised Products
The fields of application of Primus Line® are very diverse and will not be exhausted any time soon. Our own development team therefore works constantly in further developing the flexible relining system and creating customer-specific solutions. In close exchange with the customer, individual products are produced for special requirements.
For more information, please visit the official Primus Line® website at www.primusline.com/